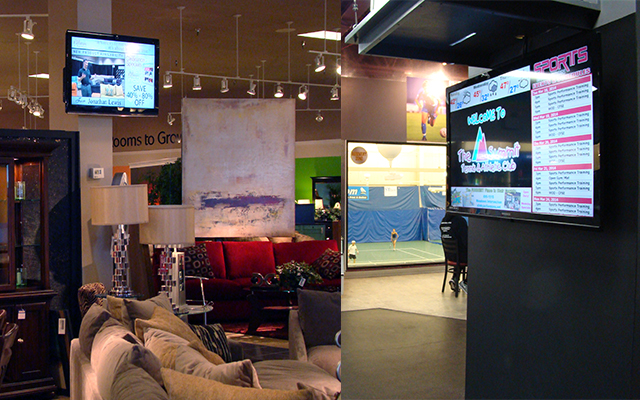 Your personal digital signage marketing team.
StarVue Networks has the necessary connections & background to create a Digital Signage Network that will be beneficial to its clients & it's viewing audience, while maintaining a high-level of quality on screen.
StarVue Networks Digital Signage System is UNIQUE in the industry; it is the FIRST web powered Digital Signage solution that is developed completely in the Adobe Flash and Flex Technologies. While Adobe Flash is the worlds #1 animation software. StarVue Network's has its background in Broadcast TV & IT. Together the two compliment each other to deliver a signage solution like no other.
StarVue Networks has aligned itself with the BEST professionals in its trade, internalizing the necessary resources to provide "End-to-End" solutions for clients.
Easy To Use, Low Cost, Extremely Powerful
Digital Signage Software, Hardware, Management
Get Started Today